Every woman likes to enhance their beauty and explore successful techniques to remove unwanted hair in their body. They focus on and compare safe products and natural methods for hair removal on their own. If they prefer and use sugaring for removing their hair, then they can improve their approach to prepare the sugar paste recipe by using the microwave. The complete details about the microwave sugar wax give you an overview about how to successfully use the DIY hair removal technique. There is no need to invest in any expensive professional sugaring paste hereafter. This is because you can prepare the sugar wax on your own by using some common ingredients you have at home.
Get essential ingredients at first
You may get an interest to prepare the sugar wax on your own. You require all ingredients for diy sugar wax preparation as per guidelines. The following ingredients play the main roles behind the effective sugar wax performance as expected by all users.
1 cup sugar
1/4 cup honey
¼ cup freshly squeezed lemon juice
Once you have taken all these three ingredients in the suitable quantity, you have to concentrate on directions to prepare the microwave sugaring paste recipe. Do not forget to clarify any doubt about this recipe's directions before starting preparation on your own.
Directions
Take a large microwaveable bowl and mix all ingredients together in such bowl well
Heat this mixture in the microwave at the high temperature for around 2 minutes
Stop every 20 seconds and stir well until it gets the most suitable consistency
Leave the mixture to cook before transferring it to another container
Once the sugaring paste is fully cool down, store it in a proper way
This sugaring paste is effective only for a few months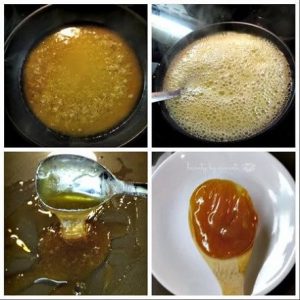 All beginners to the sugaring paste for hair removal nowadays think about how to successfully prepare this wax in microwave and remove their hair as safe as possible. The sugaring paste must not be too watery or hard subsequent to the microwaved the paste.  The paste slightly thickens when it is cold.
You may get frustrated with too hard nature of the sugar paste and think about how to get the paste in the suitable consistency. You can add a tablespoon of water to this hard sugar paste and microwave it for less than ten seconds. You have to stir it well and keep repeating this process until the mixture becomes of the suitable consistency.
There are loads of benefits of using the diy honey wax on a regular basis. For example, you can get rid of possibilities of negative side effects of chemical-based hair removal products available on the market at expensive prices. If you properly prepare the honey wax and use this DIY sugar paste recipe as per guidelines, then you can get a good improvement in your approach to remove the hair without any complexity. You will get different benefits from a proper use of the natural honey wax and be confident to recommend this DIY hair removal product to likeminded friends.